Onboarding website case study
My company (found.co.uk) needed a new onboarding website. An online tool that could be used to familiarise new starters with the company and a one-stop hub for existing employees for information on wifi passwords, benefits, internal software/tools, etc. The website had to be easily accessible from all devices and the design had to allow for ongoing changes and updates to the content and copy by the hr team, with little to no input from the design team. I was tasked with designing this new website, working closely with hr and the development team to refine and get it up and running.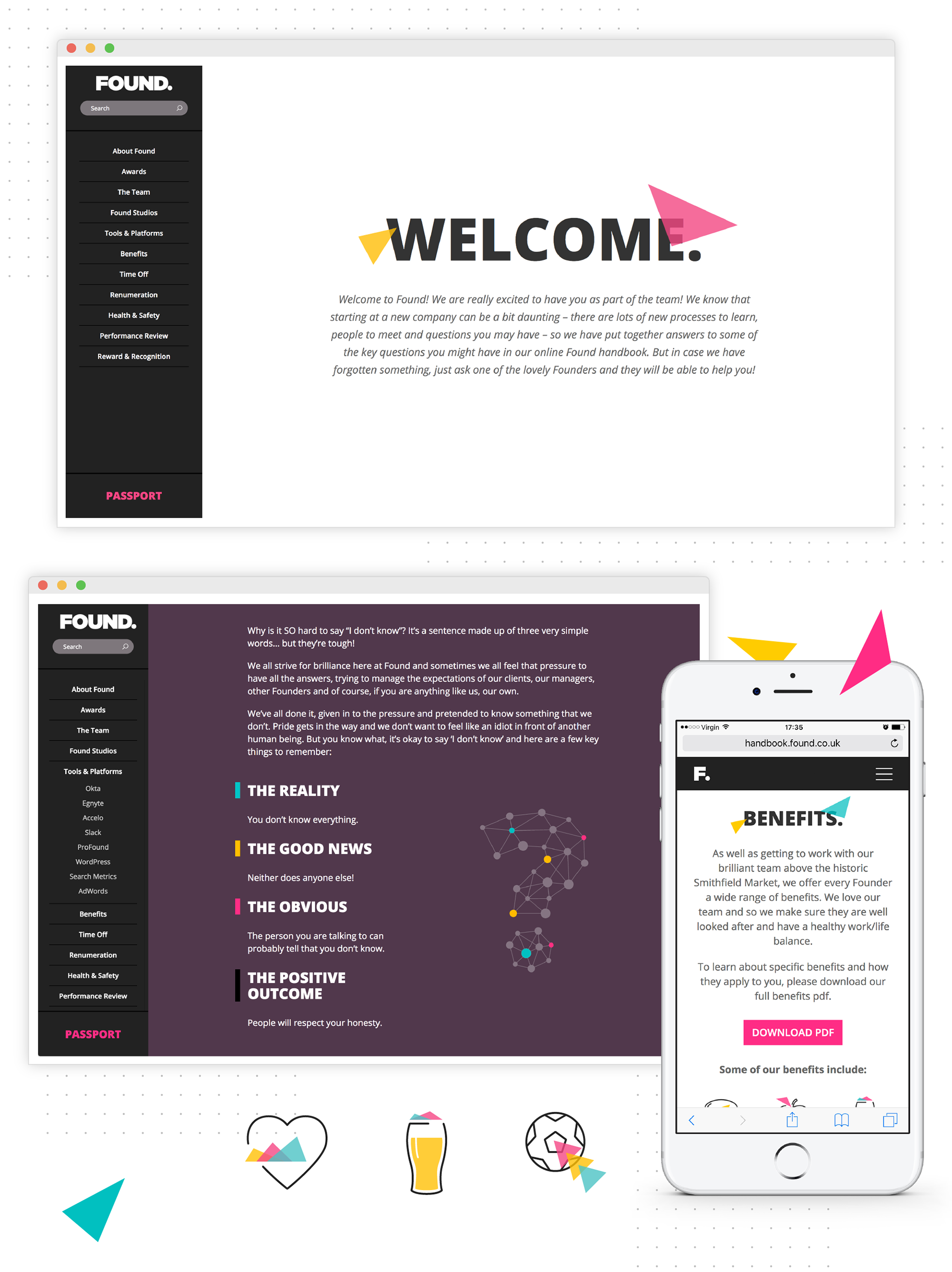 To optimise the quick accessibility of the information the desktop version was designed with the full menu sticky to left-hand side, including a quick access section called 'Passport'. The passport is quick link to some of the most important info users are most likely to need in a rush, such as a link to SMB (the hr hub), numbers for hr and the front desk to call in sick and wifi passwords to share with clients in meetings and presentations.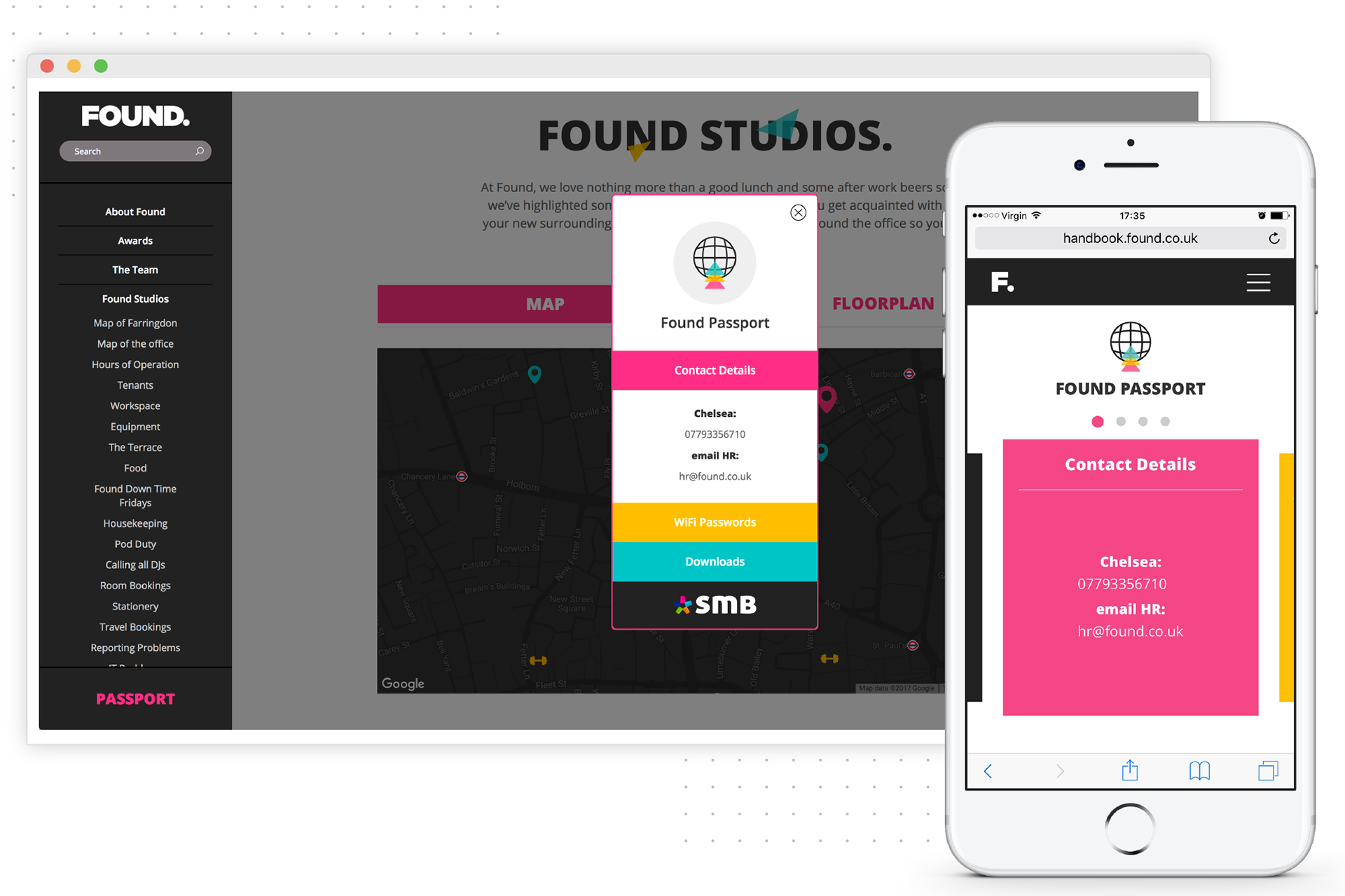 After deciding on the basic website layout I went about fleshing out the ui and creating visual assets and iconography. A highlight of this project was animating the icons. We experimented with exporting the animations from After Effects as animated SVGs, but couldn't get the files down to an acceptable level within the time we had. In the end gifs served the purpose fine and we could have them all ready on time. I believe the power of SVG is under-utilised in modern web design and will continue to work on ways to include crisp and light animations and interactivity in my designs.

For more examples of work I have done for the FOUND brand, please visit found.co.uk